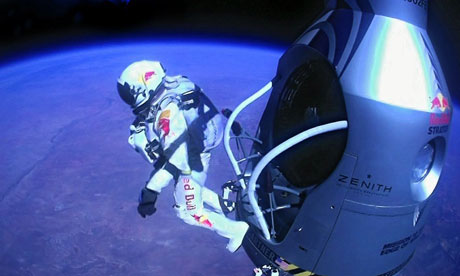 On October 14th, 2012, millions of people were sitting to watch Felix jumping from the capsule to the Earth. This is a space diving project and no one doubts the benefits of such project to science and humanity.
When I was watching the jump and as a tester, I was really thinking of that project from testing point of view. I was wondering how much time and effort are spent in testing all hardware and software components involved in the project. As we all know, any hardware or software failure is not acceptable and will cause the whole mission to fail in addition to putting Felix life in danger. Therefore, everything should go as planned.
In addition, we all know that severity and priority of issues are a business decision and depends on project context. Since this project is a mission critical project, then for sure that all issues found would be treated with high severity and priority.
Again, this is another evidence on the importance of testing and why it should not be ignored or underestimated.
All the best…